Bethesda-based Lockheed Martin Corp. (NYSE: LMT) took a big step forward on its "space fence" Monday as the U.S. Air Force signed off on the design of its digital radar facilities in Moorestown, New Jersey.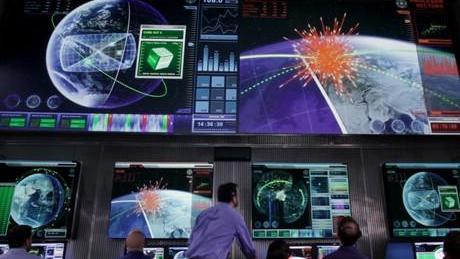 Lockheed will now move from the design phase into constructing the facility and producing the radar systems.
Lockheed Martin Corp. got the okay from the U.S. Air Force Monday to proceed with its 'Space Fence' efforts, deeming the design of the radar facility "technically mature."
Enlarge
Lockheed Martin Corp. got the okay from the U.S. Air Force Monday to proceed with its… more
LOCKHEED MARTIN CORP.
The "space fence" refers to an Air Force project aimed at tracking and cataloguing hundreds of thousands of pieces of space debris floating in orbit.
PEOPLE ON THE MOVE
Robert Kohlhaas
Robert Kohlhaas
Creighton Farms
Edward Colbert
Edward Colbert
Kenyon & Kenyon LLP
Zainab Khan
Zainab Khan
TD Bank
See More People on the Move
The Air Force awarded Lockheed the contract in June 2014; Lockheed beat out Waltham, Massachusetts-based Raytheon Co. for the $915 million project. Lockheed leads a team that includes Falls Church-based General Dynamics Corp. (NYSE: GD), AT&T (NYSE: T) and the British multinational Amec Foster Wheeler plc.
The program is aimed at enhancing the "situational awareness" of the Air Force's space surveillance network, one that has been in service for more than 50 years. It's a ground-based system comprised of 400 S-band radars which, when operational in 2017, are expected to enable the Air Force to expand its current tracking abilities from 20,000 pieces of space debris to 200,000.
Lockheed has said there are 500,000 pieces of space debris in orbit. A recent Congressional Research Service report wrote that 22,000 objects are larger than a softball.
Orbital debris is a concern for the Air Force because it threatens both commercial satellites that could collide with these objects as well as important military assets monitoring threats across the globe.
So-called "space junk" was primarily comprised of debris left over from the explosion of multistage rocket components, but as a CRS report noted, two landmark events accelerated its growth.
One was the January 2007 explosion of a decommissioned Chinese weather satellite. Then there was the February 2009 collision of the U.S. Iridium satellite with a defunct Russian Cosmos satellite.
The two events, CRS said, added more than 5,100 pieces of space debris larger than 10 centimeters.
James Bach covers federal contracting.
http://www.bizjournals.com/washington/blog/fedbiz_daily/2015/09/lockheed-martin-forges-ahead-on-space-fence-as-u-s.html