A spacecraft that has helped unlock some of Saturn's greatest secrets will soon come to a fiery end.
NASA's Cassini spacecraft is running out of fuel and will soon be forced to self-destruct, in order to avoid becoming space junk.
But before it does, a team of Australian scientists will help it carry out one final assignment which will help gather new information about the giant gas planet.
"It'll burn up in the atmosphere of Saturn, ending its life as a shooting star."
The spacecraft will perform 22 loops between Saturn and its rings, getting closer to the planet than ever before.
Its final loop will take place on September 15, when it will plummet into the planet's atmosphere and disintegrate.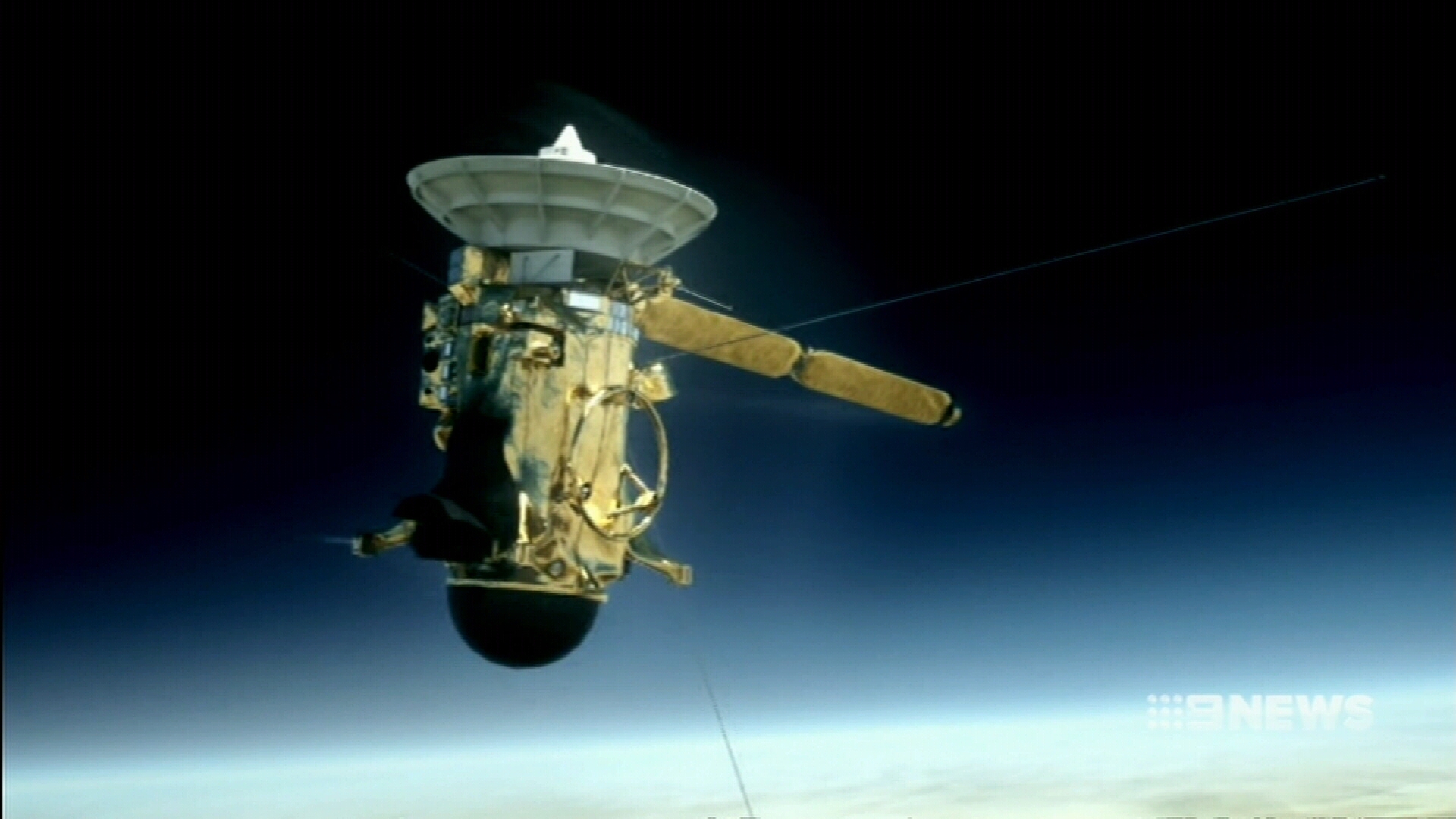 The Cassini spacecraft has one final, fiery mission. (9NEWS)
Workers at the Canberra Deep Space Communication Complex will communicate with the spacecraft during its final hours, trying to squeeze as much data as possible from it before it vanishes.
"In the last few hours, Cassini will be taking more data, more images, going to a region that no spacecraft has ever even come close to," Mr Nagle said.
"Cassini will be giving us information right down to her very last breath of data."
Operations Supervisor Richard Stephenson has been tracking the spacecraft since it launched from from Cape Canaveral, in Florida, in 1997.
"There have been other big planetary missions, but I think Cassini was probably the most interesting and audacious," he said.
"This was a dedicated planetary explorer, it was spectacular as far as the data returned. It's the end of an era with Cassini."
Among the spacecraft's greatest discoveries are dozens of moons.
"When we headed to Saturn, we knew of about 16 moons, now we know of about 60," Mr Nagle said.
"Some of those moons have atmospheres. So Saturn has become a world that has the potential to be a place where we could find the first life in the universe."
Four hours before Cassini self-destructs, it will send one final photo back to Earth, as it plunges through Saturn's inner-rings.
"This is unexplored territory," Mr Nagle said.
"Everytime we dive through that gap, we're going to learn something new, something exciting, something we didn't even know to ask the question about.
"So Cassini, right up until its last moment, is going to be bringing us new questions that we may have to save for a future mission."
Source: http://www.9news.com.au/technology/2017/09/03/19/31/nasa-cassini-spacecraft-to-come-to-fiery-end